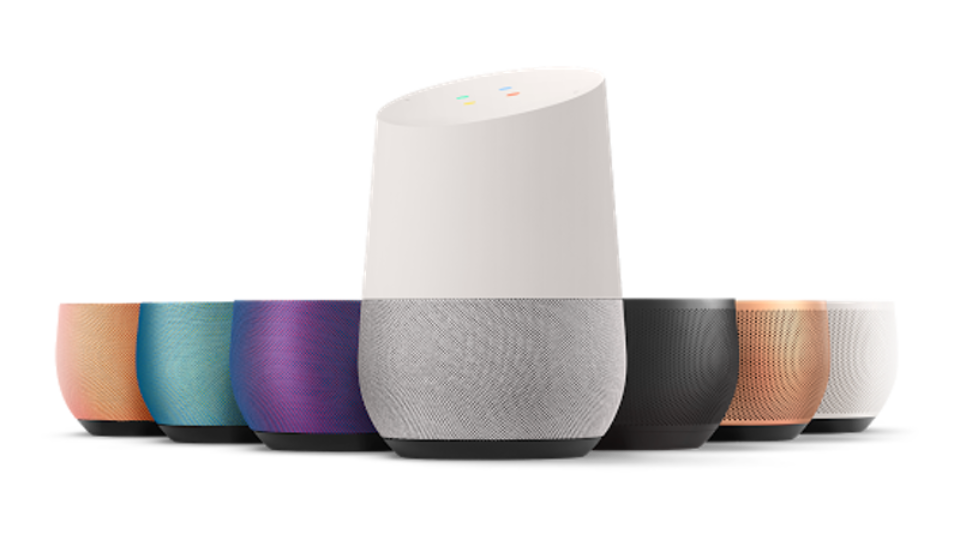 Google Home: Product Deep Dive
by Amber Mac on July 17, 2017
When you start using voice assistant technology, it's a liberating experience. In fact, according to a recent report called 'Speak-Easy,' nine out of 10 people said that "when voice technology works properly, it really simplifies my life."
While I've used voice commands on my phone, I've never had a smart speaker in the house until Google Home ($179). While I initially thought I'd be casual user, what I found was that my whole family is now hooked. Furthermore, I'm incredibly inspired thinking about how this technology can help people with mobility issues and seniors living alone.
Just like Google Wifi, Google Home is uber easy to set up. It's truly an out-of-the-box solution, walking you through the basics and providing you with simple instructions. Here are three ways that we're using Google Assistant, the voice-activated feature built within Google Home.
My Husband – Managing busy mornings
When Chris wakes up, he now says "Ok Google, Good morning." He's greeted with a tailored response from Google Home, calendar updates for the day, and his customized news (in his case, this means he gets timely headlines from NPR, BBC, and other outlets). Within the Google Home app, we can adjust these settings at any time (under More Settings). Chris also likes to get daily weather updates, so he knows what to expect when heading out for work.
My Son – Enjoying popular music
My 8-year-old son Connor is a huge music fan. He and his friends love the latest pop hits, so with Google Home they hang out and call up their favourite tunes. They can, using voice, ask Google to do everything from "Play Music by Ed Sheeran" to "Pause the living room speaker." They also often tell Google Home that they love her (she will reply with various phrases, including "You're pretty swell yourself) and they will ask her questions, such as "How do I say good morning in Mandarin." She, unsurprisingly, always answers quickly and cheeringly.
My Pick – Controlling smart home products
I love smart home products, especially when they make my life easier. I am most interested in versatile lighting, so we have Phillips Hue set up in our home. This means we have smart lights in the living room and in the upstairs hallway. If I come home alone into a dark house, I can say, "OK Google, turn on the lights" and I don't have to run over to each lamp to manually switch it on. If I want to voice cast a YouTube show from my phone to my television via Chromecast (Google's set top box), such as a cooking recipe, I can easily do so just by asking.
I've written a privacy and security book, so I appreciate that there are also ways to protect yourself with Google Home. I've written a privacy and security book, so I appreciate that Google Home takes this very seriously and is a safe and secure smart speaker. Here are three tips.
If you're concerned about another person in your home using your account, within settings in the US you can enable multi-user access (coming soon to Canada). This will stop others from searching your daily calendar or reading your emails (since it will identify users and access based on your unique voice). You can also disable "personal results" within the Google Home app, so no one can use can get to your private information such as reservations and payments.
If you want to delete your voice search history, you can do this from within your Google Account online (simply select "Go to My Activity" and remove any recent commands using Delete Results).
There is also a Pause button on the top of the device, so you can temporarily turn Google Home off if you're worried about a young child making a request when you're not nearby.
As much as I love technology, I wasn't sure if we would use a smart speaker. However, over the past two weeks. we've found Google Home to be a very useful, practical, and entertaining addition to our high-tech home.
P.S. If you love tech Easter Eggs (hidden features), Mobile Syrup has a quick read on some amusing Canadian questions you can ask Google Home, including:
What's your favourite kind of chip?
What's your favourite Canadian food?
Why are Canadians so nice?
What are you doing for Canada's birthday?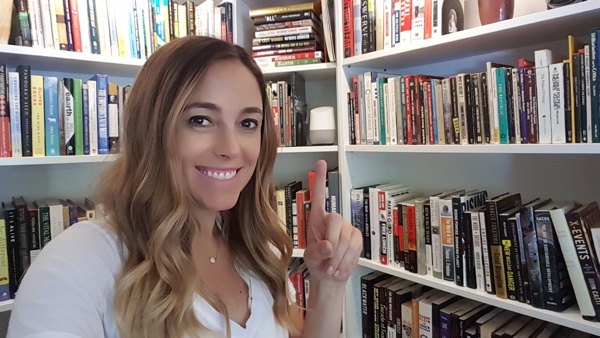 Amber Mac is a proud Google partner. #madebygoogle #sponsored