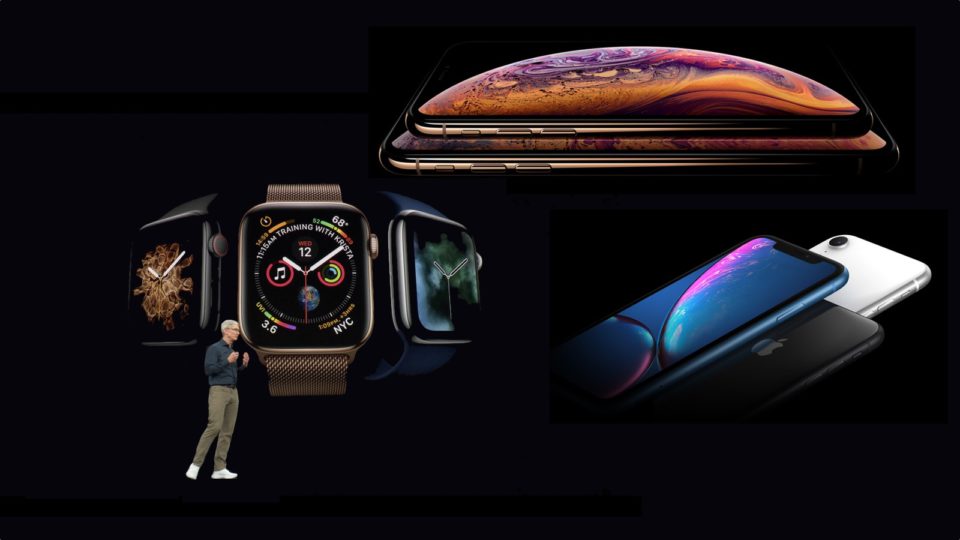 What You Need To Know: iPhone XR/XS/Max, Apple Watch Series 4 & More
Apple's September 2018 event was mostly about iterating on existing technology, but there were a few surprises, too. Here is all you need to know, plus a timeline of when everything will be released (because we love you).
New 2018 iPhones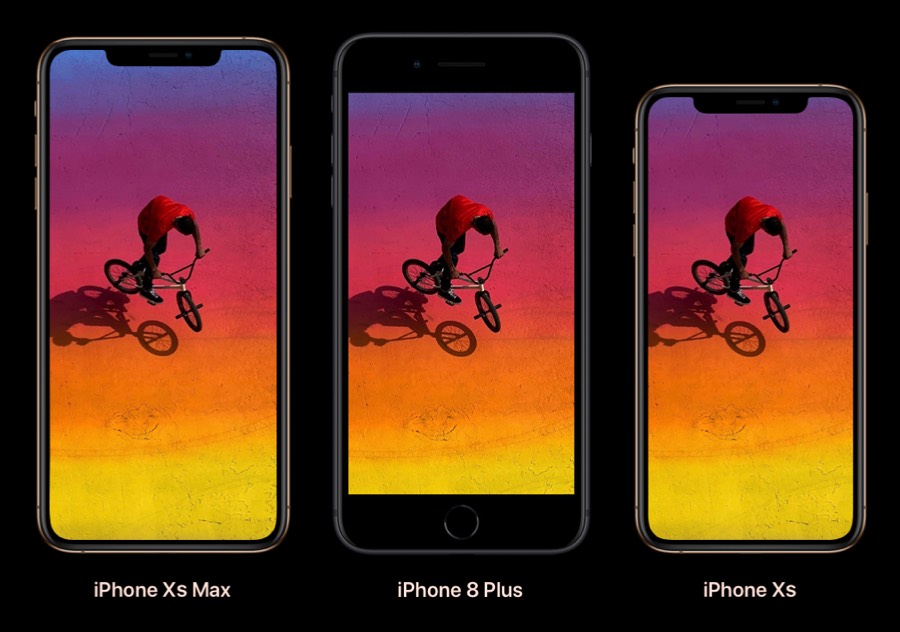 Apple introduced three new iPhones – the iPhone XS (from $999 US) and XS Max (from $1099 US), and, in a mini "one more thing" moment, the iPhone XR (from $759 US). Putting aside what a complete failure of naming that is (it's always puzzled me that a company as marketing-conscious as Apple has failed at this so reliably), let's take a look at each.
The XS and XS Max strongly resemble last year's iPhone X, with an all-screen design (including the "notch"). Both iPhones have high-quality OLED "Super Retina HD" displays, with XS at 5.8″ and the XS Max at 6.5″, and both have slightly upgraded versions of the amazing dual camera system found on the iPhone X. The iPhone XS Max is the same size as – and the iPhone XS is considerably smaller than – the iPhone 8 Plus, yet BOTH have screens that are considerably larger than the 8 Plus. Finally, both devices will be capable of using eSIM for dual SIM and dual standby functionality (DSDS), which should be popular with travellers and such (this requires the carriers to opt in to the eSIM standard, which many, including Verizon, T-Mobile, and Bell, have already). The XS and XS Max are available in 64/256/512 capacities in gold, space gray, and silver, and are IP68 water resistant (max depth 2m up to 30 min).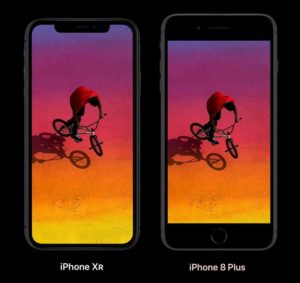 The iPhone XR exists essentially as the "budget" version of the new iPhones. Instead of an OLD display, it has the usual – and much less expensive – 6.1″ LCD display (sexily rebranded as the "Liquid Retina HD display"). While the XR saves money by having a single camera system with no optical zoom (though it does have optical image stabilization), it now sports the same TrueDepth camera system (used for AR and related things) found in the XS and XS Max. Because of the edge-to-edge screen, the iPhone XR actually is smaller than the iPhone 8 Plus but has a significantly larger screen, which is pretty cool (although the new lineup does seem absent the smaller sizes of iPhone that I generally prefer). Finally, the iPhone XR is IP67 water resistent (max depth 1m for up to 30 min), and comes in 64/128/256 GB capacities and black, white, blue, coral, yellow, and Product Red colors.
But beyond those differences, all three devices use the same A12 Bionic chip and Neural Engine, have the same front-facing TrueDepth camera and use Face ID, use the quad LED True Tone flash, have wireless charging, and are capable of taking photos using "portrait mode with advanced bokeh and depth control" (this lets you adjust the depth of field in an image AFTER you've taken it, which is awesome). This makes the iPhone XR of tremendous value, in my mind, as functionality-wise, you're really only missing the dual camera system in comparison with the XS and XS Max. If you don't need the latest model then Apple has (as usual) decreased the pricing on its previous generation phones so you can now get an iPhone 8 from $599 and an iPhone 7 from $449 (indeed, they made a big point during their environmental presentation to note that they want their devices to last longer, which is the most responsible thing environmentally and also great for users).
The one thing I would criticize about how the specs on the phones are being presented is relative to battery life. Apple says the XS and XS Max last up to 30 minutes and 1.5 hours (respectively) longer than the iPhone X, and the XR lasts up to 1.5 hours longer than the iPhone 8 Plus. I went to do the kind thing (because we care about you) and find the old specs to give you an actual number, but it seems Apple has rewritten their iPhone spec pages to carry this "relative battery power" approach throughout their lineup. That's just a terrible way to try to communicate important information to your customers, Apple, so please knock it off.
Apple Watch Series 4: Bigger & With Fall Protection & ECGs
While the form factor of the Apple Watch hasn't changed, Apple has made some major strides forward from previous series. The most noticeable change is that the watch, although thinner, now has a larger screen – grown to 44mm from 42mm, or to 40mm from 38mm, depending on the model – and the display area is noticeably extended considerably towards the edges of that screen. This has been accomplished while maintaining total compatibility with all watch bands, which is a major relief for users (as those things cost a pretty penny). In addition to everything being able to be a little bit bigger (35% more space on the 42mm and 32% more space on the 44mm), Apple has also taken great advantage of this extra space by introducing a new watch face that includes up to 8 customizable "complications" (basically the little widgets on your watch face). There are also new fire, water, and vapor animated faces, and new complications as well.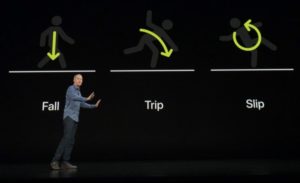 The size change may be the most immediately appealing, but the most interesting thing I think Apple has done is change the back of the watch to accomplish two things. The new material allows for better cellular reception, but the much cooler change is that it allows for a new electrical heart sensor so – for the first time ever in an over-the-counter consumer device – you can take your own electrocardiogram (ECG). This has been cleared by the FDA and outputs a shareable PDF so you can discuss your results with your doctor. There have also been sensor upgrades that allow for fall detection as well – and if your watch detects that you've fallen, it'll offer up an interface where you can call for help or, if you don't move for a full minute after a fall, it'll call your emergency contact automatically. This is the kind of caring, practical, and thoughtful addition that keeps people feeling a connection with Apple that other companies only dream of having with their customers.
Beyond that, the digital crown now gives haptic feedback to feel a little more comfortably mechanical and precise, and the speaker is 50% louder, which will be great for taking calls and more (the mic is on the opposite side of the watch to help isolate your voice). The Apple Watch Series 4 costs from $399 US and (way, way) up.
Odds & Ends
A few other announcements of interest were pushed through at the end of the talk. As a HomePod owner, I'll be excited to be able to search for songs by lyrics using Siri, make and receive phone calls, use Find My iPhone to locate the device, set multiple timers, and more. As an Apple TV owner, I look forward to the upcoming addition of Dolby ATMOS sound support (though I'll have to upgrade my receiver, I guess). Both of these updates are coming September 17th. And, as a Mac user, I'll be looking forward to upgrading to the new Mac OS Mohave on September 24th (you might want to wait a week or two if you're not the adventurous type).
Apple Release Dates
Following are the important dates for these releases (in at least the US, and I believe Canada, UK, and the usual suspects at least):
September 14: iPhone XS & XS Max pre-orders
September 17: iOS 12, watchOS 5, tvOS 5, and HomePod software updates
September 21: iPhone XS & XS Max release
September 24: Mac OS Mohave release
October 19: iPhone XR pre-orders
October 26: iPhone XR release