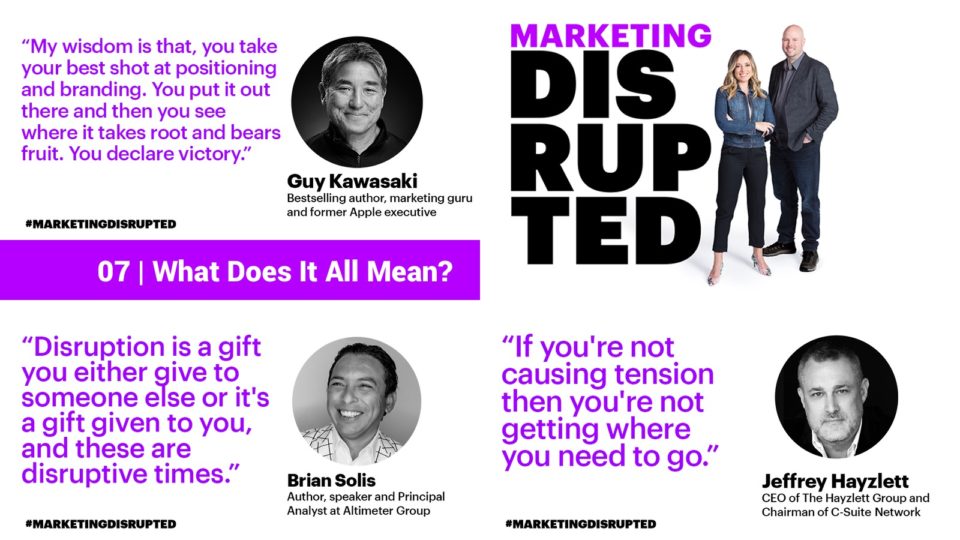 Marketing Disrupted 07: What Does It All Mean?
by Amber Mac on July 9, 2019
In the final episode of Marketing Disrupted, Amber and Brent talk to Guy Kawasaki, bestselling author, marketing guru, and former Apple executive, about best practices for marketers today, and what he learned working with Steve Jobs: that the message hasn't changed, just the means of delivery.
As well, Jeffrey Hayzlett, CEO of The Hayzlett Group and Chairman of C-Suite Network, and Brian Solis, author, speaker and Principal Analyst at Altimeter Group discuss what CMOs are doing wrong and what they need to do differently to make it in today's market. They also discuss what they think the future of marketing disruption looks like.
Listen to this episode below or on:  Apple Podcasts  |  Google Play  |  Stitcher